As the seasons' change and fall fades to winter, it's an important time for yogis to make sure that they're properly bundled up for the impending cold. What do you do when you know that your practice will build heat, but the morning temperatures outside make you want to snuggle back under the covers?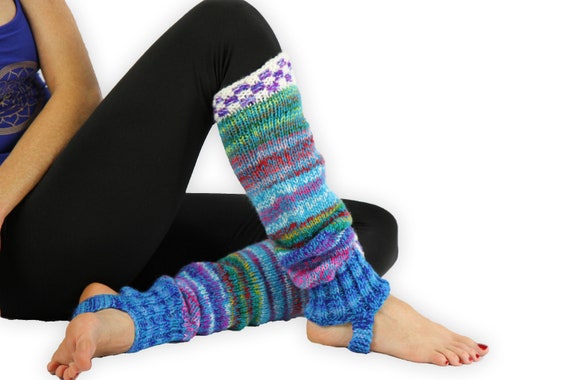 Yogis have long been resourceful in finding creative ways to dress appropriately for their individual practice. Even when the seasons tell you to add a few more layers, you can do so in a way that still allows you to practice comfortably.
Layers can be easily stripped for the more active section of your practice. Similarly, you can add a few layers back on as you reach the gentler finishing poses of your sequence. Yogis aren't likely to remain the same temperature throughout an entire class, so it makes sense that your outfit should allow for the flexibility to remain comfortable in any and every situation.
Layering is about more than just comfort, though. It's important for you to make sure that warm muscles aren't abruptly exposed to the cold. Adding a few degrees of protection between well-worked muscles and the frigid temperatures can make you feel better throughout the season change and help to seal in the many benefits of your practice.
How can you properly layer with yoga leggings? First of all, it's important to note that leggings are really an ideal option for yogis who plan to add a few layers for the winter. The fabric is often very breathable, which wicks away sweat during an intense practice. However, it is also thin enough to accommodate additional items thrown on top of the fabric found in most yoga leggings.
Layering your bottom half can be as simple as adding a thick and cozy pair of legwarmers to keep the heat from your calves locked in tight. With a pair of sneakers or slip-on shoes with wool socks, a pair of legwarmers can help you to brace yourself against the wind that can whip right through thin leggings. You may also opt to wear knee-high boots with boot cuffs to protect your lower half in the chillier air.
Consider how important it is to protect your chest from the winter wind and remember to add a few additional layers up top as well. Put a thin tunic tank top on underneath your long-sleeve workout shirt, allowing you extra coverage on your hips and your torso. Cover both of those items up with an oversized sweatshirt and a brightly colored scarf to keep your chest warm throughout the winter.
If it is too cold for these three top layers to suffice, add a cable-knit sweater over top of your long-sleeve shirt. A heavy-duty winter coat will slide right over the smooth fabric of this timeless top and give you the insulation you need to keep warm on a chilly morning while you walk into the studio to roll out your mat.